2023 = The Year of Real-World Web3 Use Cases
China to Launch State-Backed NFT Marketplace | Chess Will Be the First Sport On-Chain | BMW to Improve Biz Ops With Blockchain
GM web3 DOers!
We're bringing you a special newsletter-only edition of the Weekly Rollup on the last day of the year because web3 builders just can't stop—and that's the best news possible.
Before we dive in, we'd just like to say thank you to all of you fellow DOers who've supported us by tuning into the podcast and our weekly newsletters. We'd also like to thank the amazing guests we've had on our show so far.
We couldn't do it without all of you! 🙌
Now, here's what we've got for you this week:
China's government is paving the way for web3 adoption 🤔
Chess is going on-chain and bringing 500m players with it 🤯
BMW dives further into web3 in Thailand 🚘
Let's get rolling.
---
🤝 Together With Lens: Crypto Twitter's New Home 👀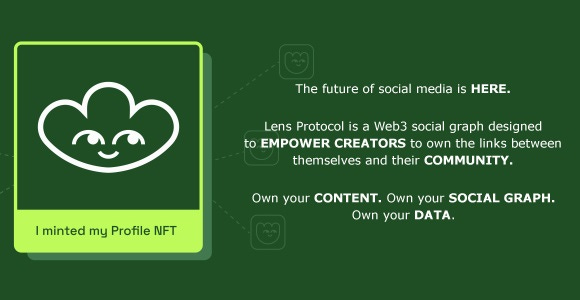 ---
CHINA LOVES WEB3??
China to Launch Its Very Own State-Backed NFT Exchange
The Chinese government recently announced the launch of a state-backed NFT exchange, making it the first country in the world to do so. 
The exchange, which will be called the China Digital Asset Exchange (CDAX), will be operated by the China Securities Regulatory Commission (CSRC) and will focus on NFTs related to the country's cultural and creative industries.
While China has sometimes portrayed anti-web3 sentiment by banning crypto and imposing strict regulations around the technology, they've been actively promoting the development of blockchain tech in the country.
And this can be seen through what users will be able to trade on the exchange which includes:
Digital collectibles (aka NFTs)
Digital copyrights
And property rights
The state-backed exchange is also partnering with "Digital Collection Home" a metaverse collection and credit evaluation platform in China.
It remains to be seen how successful CDAX will be and how it will impact the global NFT market. However, the launch of a state-backed NFT exchange is a significant step forward for the technology and is likely to pave the way for further adoption and development of NFTs in China and around the world.
Earlier this year, the country also launched a platform for issuing and selling tokenized digital collectibles. However, purchases are all made in fiat currency.
While China is making significant progress with blockchain, it remains to be seen whether they'll embrace web3's ethos of decentralization or put their own spin on it. 🤔
---
🤝 Together with Unlock Protocol: NFT Ticketing is the Future. Learn How to Easily Create and Sell NFT Tickets for Your Next Event!⚡
---
CHESS ON-CHAIN
The International Chess Federation Reveals Plans To Incorporate Web3
The International Chess Federation (FIDE), the governing body of competitive international chess, has announced that it will use blockchain technology to help modernize and improve its operations. 
The organization, which is responsible for promoting and organizing chess tournaments and events around the world, will be using blockchain to track and verify the results of chess games, as well as to authenticate and protect the identities of players and officials.
This is huge because there are over 500m chess players globally with 100m people regularly playing online chess, leading to 25m digital matches being played every single day. 
On top of this, the FIDE's tournaments, such as the World Chess Championship, garner hundreds of millions of views each year.
According to a press release from Avalanche, some potential upcoming innovations include:
Calculating official player ratings on-chain
Publishing tournament data on-chain
Adding personalized experience on-chain
Releasing a FIDE game explorer, powered by on-chain game data
Issuing tournament prize pools on Avalanche
According to FIDE, the use of blockchain will help to improve the transparency and integrity of chess tournaments, as well as to reduce the risk of fraud and errors. The organization will be using a proprietary blockchain platform developed by Swiss start-up Lykke, which will be used to record and verify the results of chess games in real time.
FIDE is also the first international sports federation to adopt blockchain technology, and the organization's decision to use the technology has been widely praised by experts and chess fans alike.
The use of blockchain will not only help to improve the efficiency and accuracy of FIDE's operations, but it will also help to increase the credibility and trustworthiness of the organization.
The adoption of blockchain by FIDE is just one example of how the technology is being used to transform industries and improve the way that organizations operate.
With its ability to securely and transparently record and verify data, blockchain has the potential to revolutionize the way that businesses and organizations operate, and FIDE's decision to use the technology is a testament to its potential.
---
SOCIALS
Thread of the Week
---
ON-CHAIN FINANCING AND MORE
BMW Joins Web3 in Thailand
German car manufacturer BMW has announced that it will integrate blockchain technology into its daily operations and create a customer loyalty program in Thailand.
The company has enlisted blockchain infrastructure firm Coinweb as its decentralized architecture provider and BNB Chain to handle transaction settlement.
The integration of blockchain technology into BMW's operations will take place in two phases:
Phase 1: decentralized technology will be integrated into BMW's daily operations with the goal of fully automating manual processes and streamlining the company's automobile financing services—hello on-chain loan approvals! 
Phase 2: Coinweb will develop a customized web3 application for BMW's customer loyalty program, which will use a blockchain-based rewards system to incentivize BMW Group customers. Customers will be able to use their loyalty rewards to purchase goods and services from BMW and a linked ecosystem in the future.
Interestingly, this isn't BMW's first foray into web3. The automobile giant has been working with decentralized technology since 2018, using it to track its cobalt supply and other components and raw materials used in its vehicles. 
The company's decision to integrate blockchain into its daily operations and create a customer loyalty program is a testament to the potential of the technology to improve efficiency and transparency in business operations.
And it just goes to show how far web3 has come in just a few short years. Arguably, until 2022, most people's focus has been wildly speculating on whitepapers and new technologies to "catch the next big thing".
But the way that BMW, Starbucks, FIDE, and even the Uttar Pradesh police force, are using web3 technology is what truly matters—improving user experiences and business operations.  
---
NUMBERS TO KNOW
2,500
That's how many Bitcoins MicroStrategy bought recently. Source
2023
That's the year Fiji plans to make Bitcoin legal tender. Source
$100,000,000
That's how big the bailout was for bankrupt Bitcoin miner Argo Blockchain. Source
---
AROUND WEB3
Other Web3 News
---
FOR THE DOERS
Take Action & Level Up
LEARN
Take our FREE Web3 Rabbit Hole Course to get up-to-speed on the foundational components of Web3 so you can confidently build, work, or use the fastest-growing technology in history