Super Bowl Bans Crypto Ads Yet Activates Fans With NFTs & Metaverse
Snoop Dogg Music NFTs | Bitcoin NFTs | Doritos Metaverse Mixer
---
Prefer listening? Get the latest news through your favorite platform 👇
---
GM DOers!
It's been an unreal week of innovation in web3 with news that we would never have thought we'd be covering on the Rollup. But here we are.
Here's what we're serving in this week's piping-hot Rollup:
Chart of the week: Is the music NFT bull market back? (Or did it never leave?) 🐂
The NFL bans crypto ads but embraces web3 🤔
Bitcoin NFTs are BOOMING, yes Bitcoin 🚀
Doritos does three days of giveaways in Decentraland 🎁
Web3 person of the week. Hint: He plays an important role at Unlock Protocol 🔓
Let's dive in.
---
👉 Brought to You by Lens: The Future of Social Networking 👀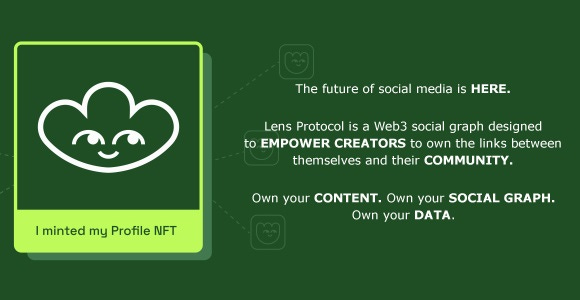 ---
WEB3 ACADEMY IS HIRING
We're looking for another writer to join our ranks and help us create kick-ass content!
So if you'd like to become our newest Web3 Writer and rub shoulders with some of the best in the business, learn more about the role today.
---
CHART OF THE WEEK
Is the Music NFT Bull Market Back?
Our chart of the week this week is all about music NFTs and the number of songs minted on Sound.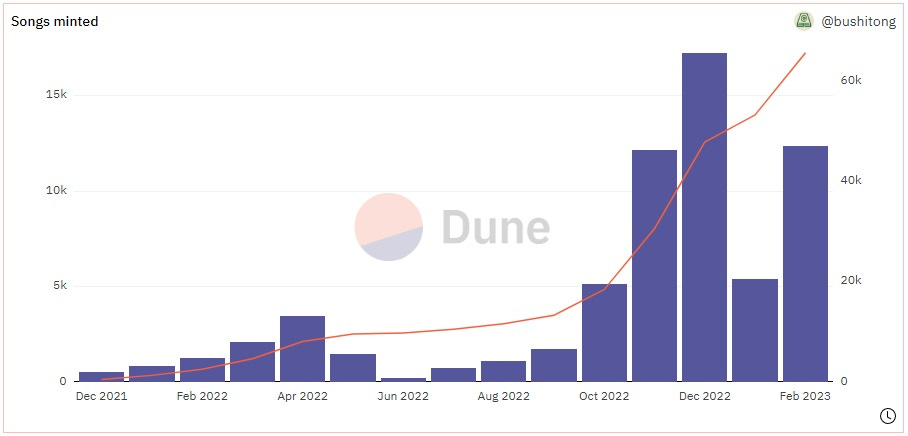 We actually covered this chart in a recent PRO report on the state of music NFTs. We talked about the state of the industry and whether the bubble had just popped.
Note: We also covered much more than just this chart so if you want to understand what's moving and shaking in the music NFT space, check out the report.
But, looking at the number of songs minted in January, it would've been logical to think that the bubble may have popped. That is until Snoop Dogg dropped his own Open Edition music NFTs (collections with no limit).
He ended up selling 10,498 NFTs, generating roughly 44 ETH. And although the NFT was only $8, it also comes with some extra perks along with the song itself.
On top of this, the producer behind one of Rihanna's hit songs, Bitch Better Have My Money, recently sold out his own NFT collection on anotherblock. Holders receive a share of his streaming royalties every time the song is played—0.0033% per NFT to be exact.
Looks like February is shaping up to be a big one for music NFTs! 🚀
---
CRYPTO IS A NO GO
The NFL Says No to Crypto Ads During the Super Bowl
The sporting league is shunning crypto advertising during its biggest event of the year.
It's hard to argue with this since FTX was one of its advertisers in 2022 and we all know how that went.
The good news is that the NFL is instead doing its own web3 activations through NFTs and metaverse experiences. And it's also allowing ads from web3 companies, such as Limit Break.
Why? 🤔
LG Doucet believes it could be a sneaky PR stunt to capitalize on the fact that crypto-focused companies may just not have $7 million to splurge on a Super Bowl ad. Plus the fact that mainstream media has been hating on crypto over the last year (and rightly so).
What's interesting is that on the day of this announcement, they also launched an NFT in partnership with Reddit. 🤝
The reception has been fantastic with over one million mints in just a few days. In saying that, these NFTs were free with four different options to choose from.
Now, people have been bringing up the fact that there haven't been many secondary sales of these NFTs but they're missing the point. These are collectibles for fans, not for degens to try to trade them for a profit. ❌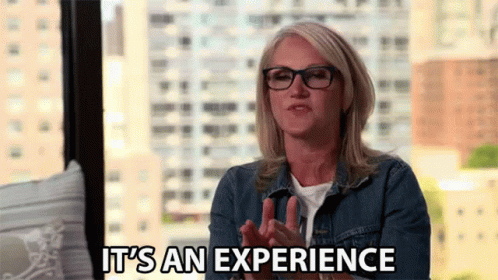 Instead, we believe that a better measure of success is that the activation has brought roughly 300,000 new wallets into the Reddit ecosystem.
Outside of NFTs, the NFL is also doing a concert in Roblox, a gaming metaverse with 60 million daily active users. While this isn't strictly a web3 activation, there are parallels between the platform and web3-native metaverses, such as Decentraland and The Sandbox.
The free concert will feature vocals and motion-captured movements of Saweetie, a popular rapper. 🗣️
While it won't be live, the concert launched on Friday and will be replayed every hour on the hour until Super Bowl Sunday—a total of 31 replays.
While the NFL is saying no to crypto ads, they're still active with Reddit NFTs as well as hosting a concert in Roblox. So it's safe to say these activations are targeting the younger demographics—especially the Roblox concert.
Why? The younger generation is the next wave of fans, players, and people who'll be interacting with the brand in potentially one way or another.
---
NFTS ON WHERE??
Bitcoin NFTs Are Booming (We're Not Kidding!)
If you haven't heard, there's a new protocol called Ordinal, that allows you to mint NFTs on the Bitcoin blockchain.
Before we dive in, we'll share a bit of background info so you can understand why this is big news (feel free to skip ahead if you already know).
Basically, there are people in crypto who call themselves Bitcoin Maxis. These people believe that Bitcoin should be the only token in existence and that everything else is terrible.
They call every other coin a Ponzi, they hate Ethereum and believe that blockchains should only be used for money. NFTs? Junk. 🗑️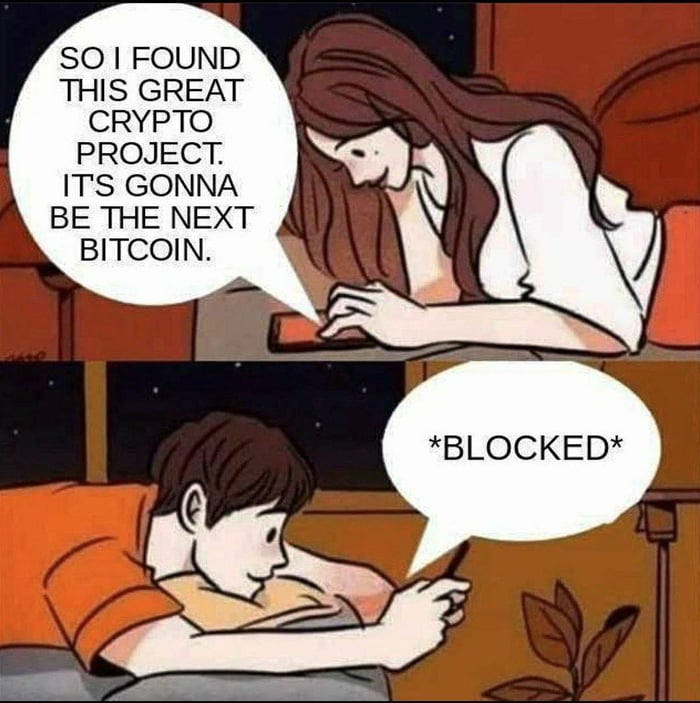 But the fact is that Bitcoin is an open protocol, meaning anyone is free to build what they like on the blockchain. Unfortunately, the maxis don't think so, and they've even gone so far as to say that these NFT transactions should be censored.
This is ironic because censorship resistance is one of the key reasons why they promote Bitcoin as the best currency anyway. 🤦‍♂️
But back to today's news, it's such a new advancement that there isn't even a marketplace for these NFTs yet. Instead, most speculators are relying on over-the-counter trades which are incredibly risky, but this is exactly how the OG NFT traders from 2017 had to do it!
To mint or buy a Bitcoin NFT, you have to create a Bitcoin wallet and while it's not 100% safe like using MetaMask, there are a few protocols that can help you.
In saying that, these aren't real wallets just yet because whoever minted the Ordinal can only send the NFT once. And whoever receives it can't send it anywhere yet.
But there are ways around this. For example, you can buy it from the minter, but ask them to hold it in escrow while you find another buyer who ultimately receives the NFT (or who may even flip it themselves).
At the time of writing, there have been 48,405 cumulative inscriptions (mints). When the podcast was recorded there were only 36,000.

So numbers are growing quickly despite the fact that it requires some decent technical skills to mint these NFTs and the fact that there's no marketplace for these yet.
And while Bitcoin Maxis are against this innovation, it could actually be the solution to Bitcoin's broken incentive system. Because there is no long-term incentive for the blockchain to exist beyond the day mining-based inflation stops (roughly 150 years away).
When this day comes, there's no reason for miners to continue securing the blockchain unless transaction fees increase—and Ordinal inscriptions and subsequent NFTs could be one way to achieve this. 💡
---
SOCIALS
Thread of the Week
---
MEET ME IN THE METAVERSE
Doritos Launched a Decentraland Activation
Doritos enters the metaverse. All you have to do is show up and claim your free Doritos wearable—a giant chip…
Just kidding! That'd be pretty sweet, though, and not something impossible in Decentraland.
But the real reason we want to mention this is that Doritos is one of the largest brands in the world and so is its parent company, Pepsi. This means they've got a ton to lose if they get this activation wrong.
So this experience means they truly believe web3 is the future. 🔮
What's also interesting is that while the NFL chose Roblox and its 60 million DAUs, Doritos is going after a much smaller web3-native crowd with 10,000 DAUs on Decentraland (maybe even less?).
The activation is following the classic giveaway model where you can win a Clone X or a Meebit. But the cool part is that since it's on-chain, it's much easier for marketers to track and manage the activation. 🙌
They don't have to manually determine who followed the giveaway's requirements (e.g., follow three people or retweet this post).
Plus all they need is a wallet address to reward the winners, no bank account, email, or phone number is necessary.
As an aside, Avery Akkineni, the President of Vayner3 mentioned that they've been working with Pepsi and have been working on a lot of web3 activations recently. But the kicker is that all of them are and will be free for their customers.
Note: Avery was actually a recent guest on the DOer Spotlight where we breakdown how Vayner3 is guiding brands into web3. The episode goes live next Wednesday, don't miss it!
Overall, this activation just proves that web3 is about more than just NFTs and rocketing floor prices. The substrate also provides ways to improve engagement and streamline activation management like never before.
---
🤝 Together with Kazm: The All-In-One Tool for Building a Thriving Web3 Community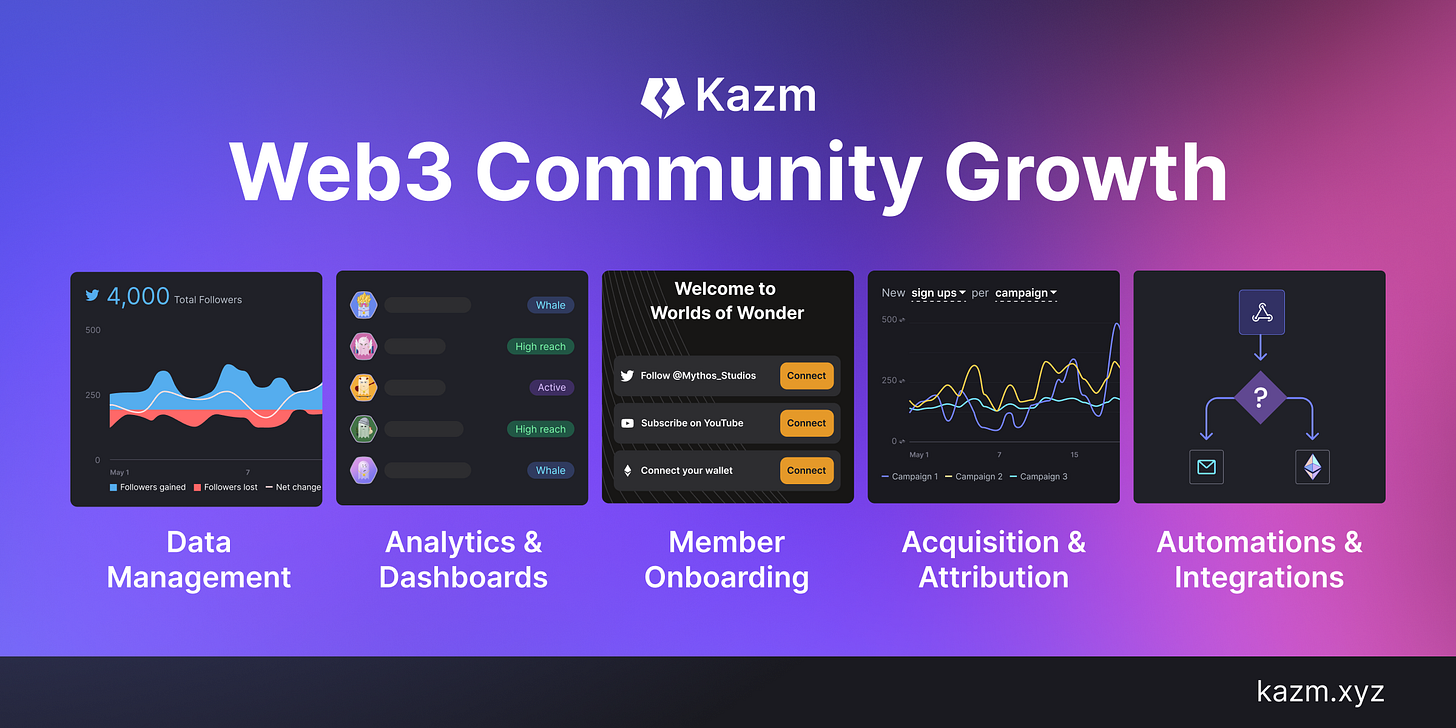 Are you building a community in web3? Then you need Kazm, the tool we use to onboard our members and launch data-driven campaigns that optimize growth and engagement.
---
WEB3 PERSON OF THE MONTH
Julian Genestoux: Bringing Memberships On-Chain With Unlock Protocol
In this week's community poll, we had some top web3 personalities go head-to-head for Web3 Academy bragging rights.
We had Carly Reilly from Overpriced JPEGs, Sean Wotherspoon (a famous shoe and fashion designer), and Levy founder of the Mint Podcast. But it was Julien from Unlock that ran away with first place!
Congrats Julien!
Julien is a serial builder, having created Super Feed, a dev tool that was bought by Medium back in 2016. 🎉
But these days, he's the co-founder of Unlock Protocol who many of you would've seen in the newsletter. If you're new here, Unlock is the leading NFT membership tool that allows you to seamlessly launch on-chain memberships to your community.
You can think of the tool like WordPress (a no-code website builder) except for memberships.
And since each membership is an NFT, you can use it to token gate access to Discord servers and other experiences.
On a personal note, Julien's been an amazing help to the Web3 Academy team as we use Unlock Protocol ourselves—our PRO NFTs are powered by Unlock! But Julien is always quick to respond and answer any questions that we have about using the tool. 🙏
So shout out to Julien on a well-deserved win!
---
NUMBERS TO KNOW
1.5
That's how many ETH a single LoudPux VIP Lifetime Pass cost to mint last week. Source
3,100
That's how many limited-edition designs Sean Wotherspoon plans to drop as metaverse wearables. Source
$214,000
That's how much a single Ordinal Punk NFT sold for recently. Source
---
AROUND WEB3
Other Web3 News
---
FOR THE DOERS
Take Action & Level Up
VERIFY
Metcalfe's law is an excellent way to gauge the potential of network-based digital assets. Learn How to Value BTC and ETH in our recent PRO report.
JOIN
Tired of second-guessing your web3 moves? Then join Web3 Academy PRO today to enjoy weekly on-chain reports that show you which businesses, business models, and tactics are winning in web3.