Vital Lessons From the Porsche NFT Rollercoaster
Nike Launches NFT Studio | Doodles 2 on Flow | Robinhood Goes Web3
---
Prefer listening? Get the low down on Porsche through your favorite platform 👇
---
GM DOers!
We hope you've been enjoying all the green in crypto land over the last few weeks. 📈
But whether the markets are up or down, the builders keep building, and boy do we have plenty for you in this week's Rollup.
Here's what we're breaking down:
Porsche closed its mint early due to poor demand. What could they have done better? 🤔
Nike launches a co-creation competition in its newly launched .SWOOSH Studio 🤝
Are Doodles setting the stage to become the new Disney? 📺
Robinhood joins web3. Could they become Coinbase's biggest rival? ⚔️
Note: For all you PRO DOers out there, make sure you fill out the Kazm form in the latest report. We need this before we airdrop your PRO Pass (NFT) that unlocks your exclusive web3 perks.
Now, let's dive in.
---
WEB3 ACADEMY IS HIRING!
If you'd like to join our team as a Social Media Intern and have the opportunity to work with the leading people in crypto & web3, don't hesitate to apply.
More info is in the tweet below! 👇
---
IT'S ONLY UP FROM HERE
Porsche Pulls the Mint Plug Early
While Porsche isn't the first luxury car brand to experiment with web3, they are one of the first to launch a large paid NFT collection.
Titled PORSCHΞ 911, the collection was originally meant to consist of 7,500 NFTs which were priced at 0.911 ETH each.
And while it seemed like they were doing everything right like building community and attending events, such as Art Basel, in the run-up to the mint, the mint itself didn't go so smoothly… 😬
In the beginning, Porsche only sold 1,300 NFTs because let's be honest there aren't 7,500 people willing to spend $1,500 for a product that doesn't clearly provide $1,500 of value.
This is 2023, not 2021.
Jeff Kauffman from JUMP shared that he was personally excited about the collection because Porsche was doing the right things and engaging with the web3 community.
It also made a lot of sense for Porsche to be the first luxury car brand to enter web3 since the space attracts affluent participants. 💰
So why didn't the collection mint out?
One reason could be that Porsche didn't announce the price point until a few days prior to the mint.
And when they announced the price of 0.911 ETH it wasn't met positively because people thought it was too high relative to the work Porsche has done in the space nor do they have prior successful NFT collections. 
Essentially, this was a $1,500 NFT from a brand without any prior web3 activations or proof that they can engage people in the space over the long term.
In a recent edition of JUMP News, Jeff suggested that Porsche could have had more success with a phased pricing approach.
For example:
Phase one: 91 supply at 9.11 ETH
Phase two: 911 supply at 0.911 ETH (free mint for those in phase one)
Phase three: 9,111 at 0.0911 ETH (free mint for those in both phases one and two)
He likened this approach to the one taken by Memeland, a web3 project by 9GAG, a prominent web2 company with 150 million monthly users. The Memeland drop consisted of around 500 NFTs and was priced at 5.4 ETH they had no issue minting out so this approach is viable.
But pricing isn't the only determining factor for success. 🤷‍♂️
Jeff thinks of web3 success as a Rubik's Cube where everything has to come together perfectly (although, there are many ways to get there). So outside of pricing, they could have created a better roadmap and spent more time explaining the benefits of the collection to build anticipation long before the mint day.
But since it was obvious the collection wouldn't mint out, Jeff believes their only option was to stop the mint before the negative press got worse.
In fact, shortly after Jeff publicly shared his suggestions, Porsche announced that they'd be closing the mint. So maybe we'll see him become Porsche's web3 advisor in the future. 😉
Even though the mint wasn't a success right off the bat, we still have to give a shoutout to Porsche for experimenting in web3 and still staying active in Discord and on Twitter in the face of negativity.
On top of that, they deserve some kudos for being so quick to pivot on their strategy. 
But now, only time will tell whether they build with their community of 2,000+ Porsche fans or whether this is another lesson on how not to enter web3—we hope it's the former!
---
A SHOT AT NIKE ROYALTIES
Nike Introduces .SWOOSH Studio With a Co-Creation Challenge
Nike solidified its intentions to join web3 when it bought RTFKT at the end of 2021 and now they've just launched .SWOOSH Studio, a co-creation platform.
Now, we don't really know exactly what .SWOOSH Studio will become in the grand scheme, but right now it's their way to engage the community by getting them to help design virtual shoes, clothes, and wearables.
And the first way they're doing this is through the #YourForce1 challenge which is being held on Instagram so it's not a web3-native play just yet. 🤷‍♂️
The caveat, though, is that to participate you need to hold a .SWOOSH ID (similar to an ENS identity) and live in an eligible country.
But the challenge itself focuses on "creative storytelling" rather than solely design skills. Participants need to create a visual mood board on Instagram consisting of eight slides that answer the question, "What if your story could make Air Force 1 history?" 
Upon completion, Nike will choose their 4 favorite submissions with the winners taking home $5,000 each.
They'll also receive an invitation to collaborate with Nike's in-house designers on a virtual 1:1 creation based on their mood board.
Nike may also include the winners' designs in an upcoming signature collection. If that happens, the lucky winner(s) will receive a co-creation contract and the opportunity to earn royalties! 🤯
But where does Nike go from here?
Obviously, Nike is all about shoes and apparel in the real world, so could this be their play to slowly enter the digital wearable space that's booming in games like Roblox and Fortnite? Or could it simply be Nike's way of engaging its community and building connections before they launch another collection?
We're not exactly sure, but it's amazing that Nike is demonstrating the power of a community-first playbook.
They're serving the community activations that they're pumped about and it's showing through the sheer amount of positive user-generated content on Twitter. 🤩
If you take care of your community, they'll take care of you!
---
🤝 Together with Unlock Protocol: Our go-to tool for creating NFT memberships and on-chain event ticketing!⚡
NFT memberships and on-chain ticketing are the future for creators, businesses, and builders in web3.
But implementing this nascent technology isn't without its hurdles.
Join Unlock's Discord and learn how to launch tokenized memberships, event tickets, certifications, and more to supercharge your community engagement.
By the way: Everyone in the server is super friendly so don't be afraid to ask questions!
---
THE WEB3 DISNEY
Doodles 2 Incoming
Earlier this week, Doodles announced that they acquired Golden Wolf, a leading animation studio and the one behind Rick and Morty and even some Disney animations.
So this is the big confirmation that we kind of all knew, that Doodles wants to be the next Disney. They want to create animation, narratives, and animation-based shows and movies based around the colorful, joyful doodles brand that we all love so much.
If that wasn't enough, they also announced their new collection Doodles 2 just a few days ago. 🥳
Right now, Doodles already has multiple collections including Doodles, Dooplicators, and Genesis Boxes. They also have a community treasury aptly named the Doodle Bank.
But the problem with these collections is that they're relatively scarce and expensive. The original Doodles collection currently has a 7 ETH floor price while Dooplicators are just over 1 ETH and Genesis Boxes are around 0.26 ETH.
Not exactly an accessible brand for kids and families…
That's where Doodles 2 comes in. It's a PFP identity-based project where holders can actually customize their avatar, such as by changing its clothes, and will be based on Flow.
This new collection will consist of 33,000 NFTs and will be launched as a private beta, meaning you need to already be within the Doodles ecosystem to access the drop. And since the initial drop is in private beta, we think Doodles is planning to go much bigger with the collection size in a bid to become a household name. 💭
One thing that caught everyone's attention about this announcement was that Doodles 2 will be on the Flow blockchain whereas all other Doodles collections are on Ethereum.
This leads to the question, why Flow?
Because Flow allows for gasless transactions (similar to Immutable) which are vital when you're releasing customizable digital characters—just imagine having to pay every time you want to change your appearance!
Another reason comes down to Flow's intuitive UX which is why they've partnered with huge brands, such as NBA, NFL, Ticketmaster, and more.
Now, is it fully decentralized like Ethereum? Absolutely not. But you don't need everything to be on a fully decentralized, secure system. 🤷‍♀️
Doodles seem to be aiming for a low-value, high-volume play that brings new people into web3. And the best way to do that is to use something like Flow where you don't even really need to think about wallets and seed phrases.
It's as easy as signing in with your email and Flow automatically spins up your wallet.
Don't get us wrong, though. We fully believe in decentralization and its benefits, but we don't think that everything needs to be decentralized, especially if it means the UX is terrible.
For example, Doodles could have chosen to host its collection on Immutable while enjoying both Ethereum's decentralization and gasless transactions, but newbies would still have to figure out how to create a wallet.
Probably not something kids or their parents are going to deal with for a digital collectible! ❌
Fully decentralized blockchains and apps with good UX are probably years away. So if we want web3 to grow now, we can't wait and keep launching projects within the same communities.
We need to create incredible experiences that onboard mainstream folks so we have more fuel for innovation.
And to do this right now, we have to give up some decentralization—at least for projects like Doodles 2 where it makes sense.
---
SOCIALS
Thread of the Week
---
SLOW AND STEADY WINS THE RACE
Robinhood Officially Goes Web3
Robinhood recently announced they're going web3 by launching a non-custodial wallet.
Now, for those of you who don't know, Robinhood is a US-based retail investment platform that's super user-friendly. It has around 15 million users on the platform right now which is more than double its nearest competitor (second place is Fidelity Investments with 6.3 million users). 😲
But what's interesting is Robinhood's user base. Their average account size is $4,000 whereas platforms like Charles Schwab have an average account size of $234,000.
So it's safe to say that Robinhood caters to retail users who may be more inclined to participate in web3 as opposed to Wall Street professionals.
What's really cool here is that they started allowing you to buy Bitcoin, Ethereum, and a few other tokens on their platform a couple of years ago.
However, Robinhood still retained custody so it wasn't an ideal scenario for users—not that it's something that most web2 people are worried about anyway! 🤷
Then last year they opened up the ability for users to move their crypto off the platform into third-party wallets, such as MetaMask.
And now they're following it up with a non-custodial wallet of their own.
Now, since Robinhood will no longer have custody of crypto assets they'll no longer have the connected user data. While this isn't terrible because the platform makes money from trading and not ads, collecting user data is still helpful for building better products.
So why would they do this?
Well, if you think back to what happened with GameStop, Robinhood was forced to suspend trading on the stock due to pressure from those on Wall Street.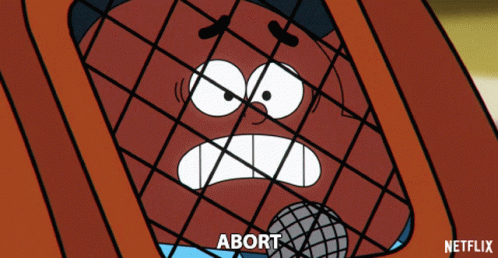 But if user funds were held in non-custodial wallets, Robinhood couldn't pause trading. 💪
On top of that, storing fewer user data means it becomes potentially cheaper to run a business because there's no need to build secure databases, Ethereum (or another blockchain) takes care of that for them.
One quick caveat to mention is that non-custodial wallets can still track some data, such as IP addresses. If you want to understand the implications of this, check out: WTF? MetaMask Is Collecting Your Data.
But the good news is that they can't track names, credit cards, physical addresses, and other typical information that businesses ask for.
Overall, we think this is excellent for the space as we now have a new user-friendly onboarding ramp for the 15 million Robinhood users to enter web3. Plus, it'll be interesting to see how (if) they compete with Coinbase going forward!
---
NUMBERS TO KNOW
9
That's how many years it has been since Vitalik debuted Ethereum's white paper. Source
30,000
That's how many web3 scholarships Binance Charity will provide in 2023. Source
$3,000,000
That's how much Porsche made before it stopped its NFT mint. Source
---
AROUND WEB3
Other Web3 News
---
FOR THE DOERS
Take Action & Level Up
LEARN
Take our FREE Web3 Rabbit Hole Course to get up-to-speed on the foundational components of Web3 so you can confidently build, work, or use the fastest-growing technology in history