Did Reddit Just Disrupt Its Own Business Model?
BAYC Enters Gaming | The Trojan Horse of Web3 | The Answer to 0 Royalties
---
Prefer listening? Get the low down on Reddit's web3 activations through your favorite platform 👇
---
GM DOers! 
It's another week down in web3 which means it's time for your dose of the Weekly Rollup.
Here's what's been happening on the frontier of innovation:
BAYC's new take on engagement, perform-to-mint gaming 🎮
Reddit continues onboarding millions in stealth mode 🥷
Programmable royalties, say what?? 🤑
NFT of the Month. Hint: It's a community for extreme sports enthusiasts 🏂
We also published the latest PRO report, covering web3's greatest tokenomic design which brings both community and product into perfect alignment.
Which token gets the honor? 🤔
There's only one way to find out: Is This Web3's Greatest Tokenomic Design?
Now, let's dive into the news.
---
THE RACE IS ON
BAYC Introduces Perform-to-Mint With Dookey Dash
It's no secret that BAYC has always delivered on its promises, and now we see the final piece of its roadmap coming to fruition—the trial of Jimmy the Monkey.
What the actual trial will look like we're not sure yet, but it does have something to do with their perform-to-mint game, Dookey Dash.
Yes, dookey as in poo… 💩
Now, BAYC isn't a gaming franchise so the game itself is relatively simple. All players have to do is travel through sewers where they dodge and navigate around different items.
Think of it like Temple Run, Subway Surfers, etc. 
But what's interesting is that the game isn't open for everyone to join.
Instead, players need a Sewer Pass because not only does it provide access to the game, but it also stores the player's performance history within the game.
And the more points your Sewer Pass has, the better your prize at the end of the competition, so it's a cool new way to drive engagement that we may see become popular. 📈
The catch is that you needed either a Bored Ape or Mutant Ape NFT to mint a Sewer Pass.
But not every pass was made equal. There are four tiers with the rarer passes requiring a certain number or combination of Bored Ape NFTs, providing greater rewards for committed members.
Since minting just a few days ago, the collection has done 13k ETH, making it a top-traded collection over the last seven days and second over the last 30, netting Yuga a cool $1 million in royalties.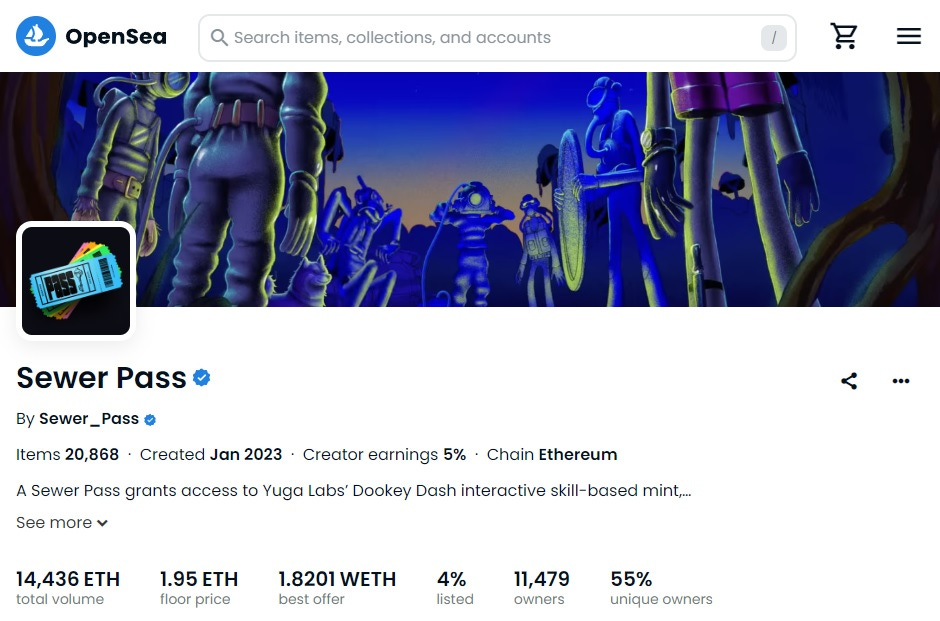 We shouldn't be surprised at the hype around this drop, though. BAYC is one of the best in the game at driving hype and community engagement.
Not only do they do this by creating a culture and brand around their collections, but it also comes down to them putting their existing community first.
Yuga Labs could've easily held a public mint, perhaps making much more than $1 million. Instead, they gave that value back to the community, allowing them to either participate in the experience or make some quick ETH and bring new people into the ecosystem. 🤝
While Yuga is excellent at creating fun experiences for their community, this activation is also a testament to how web3 will disrupt loyalty programs.
For example, if this was a traditional loyalty program, BAYC community members wouldn't be able to sell their Sewer Pass, they'd only be able to use it—which doesn't give them many options if they don't want it! 
---
QUESTION
If You Held a Bored Ape Would You Have…
Participated in Dookey Dash
Minted and then sold the Sewer Passes
👉 Let us know by sharing a comment or replying by email. Bonus points if you tell us why!
---
BUILDERS KEEP BUILDING
Reddit Launches On-Chain Community Points
Speaking of community engagement, Reddit is still at it (even though everyone seems to have forgotten about them).
Since we covered Reddit's initial foray into digital collectibles we wanted to see how much progress they made and, boy, are they killing it. In fact, we're going to dive into what they're doing and why they're winning in an upcoming PRO report. ✨
So if you want to understand how and why Reddit has amassed over six million unique NFT holders, make sure you go PRO today.
To put that into context, there have been fewer than three million total traders of Ethereum NFT collections on OpenSea. 🤯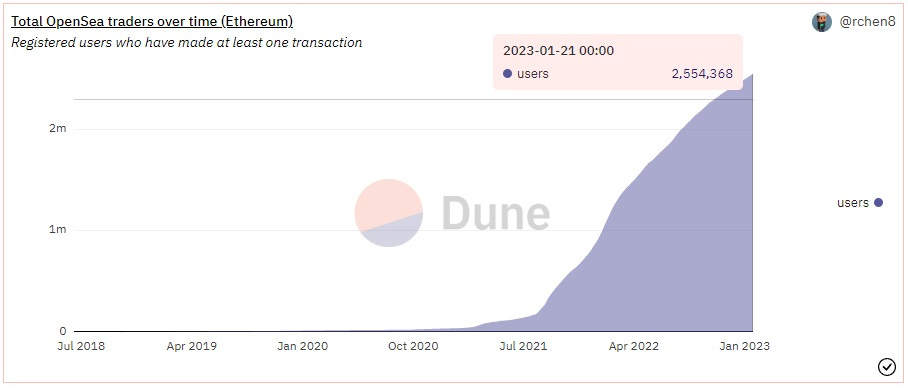 But besides that, Reddit just launched its Community Points (CP) program so it had to make the Rollup.
You can think of CPs as Reddit's loyalty program that rewards engagement. But instead of running the program on its own servers and database, Reddit decided to put its points on-chain with Arbitrum Nova.
So, like its digital collectibles, CPs are also stored in user vaults (web3 wallets), giving users complete control over their points.
While loyalty programs aren't innovative by any means, putting them on-chain makes them interoperable which is where the real magic happens. 🪄
For example, if I've built up my reputation on a few subreddits, I'd also be able to showcase this reputation on other social platforms, such as Lenster. We could also take this to the next level, by token-gating experiences based on a person's subreddit (or overall Reddit) reputation.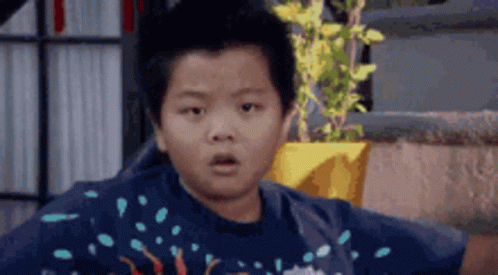 It's all about preserving a person's earned digital identity and this is exactly why web3 social is going to win.
But what's interesting is that Reddit is basically disrupting itself by embracing web3 values. The business models of all these huge tech companies, including Reddit, revolve around collecting user data and showing them targeted ads. This will be a thing of the past in web3.
So we're not yet sure how Reddit will create value from this, but it's obvious that they believe web3 is the future. 🔮
While web3 tech isn't the focus of their digital collectibles or Community Points, they do mention it at the end of the CP page for people who are bullish on the space.
They talk about the idea that large tech platforms, such as Reddit, have too much control over the internet. And they also have a mini-story about the beginning of the internet and how we didn't mean to make it centralized but it happened out of necessity.
While we're not sure exactly what Reddit will introduce from here, an interesting path could be adding subreddit (or even platform) governance for subsequent digital avatar drops.
Either way, we're bullish AF. 🚀
---
🤝 Together with Unlock Protocol: Our go-to tool for creating NFT memberships and on-chain event ticketing!⚡
NFT memberships and on-chain ticketing are the future for creators, businesses, and builders in web3.
But implementing this nascent technology isn't without its hurdles.
Join Unlock's Discord and learn how to launch tokenized memberships, event tickets, certifications, and more to supercharge your community engagement.
By the way: Everyone in the server is super friendly so don't be afraid to ask questions!
---
COLLABORATION > COMPETITION
Limit Break Demonstrates the Power of Web3 With New Royalties Smart Contract
Word of warning, we're about to get super nerdy for this next story because we're talking about the latest potential solution for on-chain royalties.
Limit Break, a web3 gaming company, founded by Gabriel Leydon (arguably one of the best mobile web2 gaming entrepreneurs) recently released its open-source programmable royalties smart contact.
Now, ignore the words opt-in, backward-compatible programmable royalties powered by staking for a second because trying to understand that is a recipe for a headache.
Instead, let's focus on the problems the contract solves. ✅
Since smart contracts deployed on a blockchain are (in most cases) immutable, they limit the changes you can make as your business evolves.
We've seen this happen with zero-royalty marketplaces. These platforms found a loophole around paying royalties and left creators and projects scrambling to find a solution because of non-upgradeable smart contracts.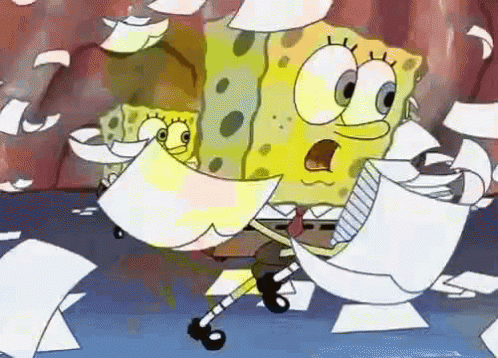 Another problem arises because NFTs are freely tradeable on open markets, meaning buyers and sellers determine a token's price.
While this is okay for many PFP projects, it's a huge problem for game developers who need to create and maintain complex in-game economies. If the floor price of a game's vital asset either becomes too high or too low, it could ruin the ecosystem and game dynamics. 📉
The solution to these issues is Limit Break's open-source smart contract.
Now, the reason it's called "backward-compatible" is that it can be plugged into your existing smart contracts. It's "opt-in" because the NFT holder has the choice to accept a decision (such as an art upgrade) by staking the token.
FYI: Staking is the act of putting a token inside of a smart contract that holds it either with or without a predetermined holding time (ie. 30 days).
So what could you potentially do with this smart contract? 🤔
You could:
Incorporate staking as a requirement before an NFT is revealed which could prevent holders from dumping straight away.
Have holders stake their NFTs to be eligible for certain rewards.
Implement guaranteed floor prices.
Incorporate token rentals for staked NFTs.
So while this smart contract seems to focus on royalty enforcement based on the name, it can allow you to do so much more.
This is the power of blockchain being an open-source technology. Anybody can come in and create a revolutionary smart contract and share it with other builders who can freely use it as they need.
Collaboration > competition. 🙏
---
SOCIALS
Thread of the Week
---
NFT OF THE MONTH
Shredding Sassy

Alright, alright, alright. It's time for NFT of the month and what a victory we had from Shredding Sassy, beating huge collections including Sewer Passes, Armin's All-Access, and Friendship Bracelets.
Shredding Sassy is a project that launched its collection literally last week and they sold out in a bear market. So it's no surprise that their community helped get them over the line with 72% of the votes.
Congrats on a big win and a smooth mint, Shredding Sassy. 🎉
Here's a bit more about the project:
If the name didn't tip you off, this community is all about extreme sports (think skiing, snowboarding, mountain biking, etc.) and features Yeti PFPs with Bored Ape-Esque style art. 🐒
But what about the utility?
Shredding Sassy holders can enjoy discounts on 20+ extreme sports brands, exclusive access to professional athletes (they already have 20 on their sponsorship roster), loyalty rewards, and much more.
If you're currently (or are aspiring to become) an extreme sports athlete or are simply a fan of adrenaline-fuelled sports, joining this community is your chance to rub shoulders with some former Olympians. 🏅
So if that gets your wheels turning, make sure to check out the Shredding Sassy community.
---
NUMBERS TO KNOW
200
That's how many grantees are eligible for Gitcoin's next funding round. Source
23,300
That's how many monthly active developers we have in web3. Source
$25,000,000
That's how much 3AC's founders are trying to raise for a new crypto exchange. Source
---
AROUND WEB3
Other Web3 News
---
FOR THE DOERS
Take Action & Level Up
LEARN
Take our FREE Web3 Rabbit Hole Course to get up-to-speed on the foundational components of Web3 so you can confidently build, work, or use the fastest-growing technology in history