Top 5 Accelerators & Incubators in Web3
But which one is right for you?
---
No time to read? Discover the top accelerators and incubators in web3 through your favorite podcast platform 👇
---
GM DOers!
Building on the bleeding edge of tech innovation is difficult.
There's no proven playbook. The technology is so early that we don't even know how to use it properly. And building a successful startup is just plain difficult! 😫
That's why in web3—and even in the more mature tech scene of web2—we have accelerators and incubators that teach startups how to succeed. In fact, Matt Espinoza, a co-founder of Agora Labs, shared that completing an accelerator program was what propelled his team to a successful exit. 
And there's never been a better time to build in web3.
Although we're in the middle of a bear market, there's still plenty of VC money to go around—if you know where to get it! 🤑
So in this week's Deep Dive, I break down:
What accelerators and incubators are (and how to choose the right one) 🤔
The differences between typical VC programs and their new alternative, DAO accelerators 💥
The top 5 accelerators and incubators in web3 right now 🚀
Let's dive in.
---
WEB3 ACADEMY PRO
Did you miss last week's PRO report breaking down the greatest tokenomic design in web3?
Then go PRO today and learn how and why your native token must align all your stakeholders to succeed!
---
What Are Accelerators and Incubators?
Accelerators and incubators are programs that support the growth and development of startups at different stages of their lifecycle (ie. early, late, etc.).
Accelerators are typically intensive, cohort-based programs that provide startups with a range of resources and support over a fixed period of time, usually lasting several months.
These resources may include mentorship, access to a network of industry experts and potential investors, and sometimes funding.
The goal of an accelerator is to help startups accelerate their growth and reach key milestones as quickly as possible.
Typically, an accelerator gives you capital when you are accepted. For example, a16z Crypto Startup School invests $500,000 into every company that participates in exchange for 7% equity.
Incubators, on the other hand, are typically longer-term programs that provide startups with more flexible support over an extended period of time, often lasting several years.
They may provide startups with access to workspace, resources, and mentorship, as well as help with business development and fundraising.
The goal of an incubator is to help startups establish a solid foundation and grow at a sustainable pace.
Incubators typically offer funding at the end of a program after you've refined your business plan and product. Investments are usually smaller, in the range of $100k, and come after presenting your achievements at a demonstration day.
But when should you apply for either type of program?
In general:
Startups can apply to accelerators when they have a clear idea of their product or service and have already made some progress in validating their business model. This could include having a functional prototype, conducting market research and customer validation, and having a solid understanding of their target market.
Incubators are typically more suited to startups that are at an earlier stage of development and are looking for more flexible, long-term support to help them establish a solid foundation and grow their business.
But this will vary depending on the specific program, so it's up to you to find one that suits your current startup stage—we'll share some top programs a bit later.
DAO Versus VC Programs
DAO accelerators and incubators are the new alternatives to traditional VC programs. And since the space is so new, there are no standardized differences between the two.
But in general, one of the main differences is that DAO programs are web3 native, making them a better choice for web3-native startups, such as those who wish to function as DAOs themselves.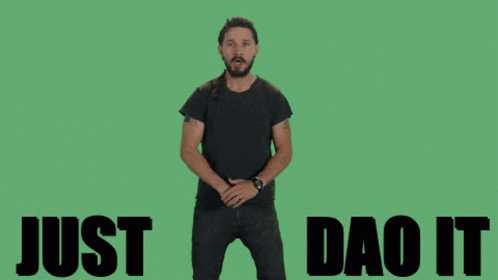 On the other hand, VC programs are more suitable for companies with more traditional business structures and models.
Another difference is that DAOs (hence the name) are decentralized, meaning that startups could have a greater chance of being accepted—especially if they don't fit the typical VC criteria of high-growth companies.
Lastly, one of the biggest differences comes down to ownership.
Crunchbase analyzed venture capital ownership percentages for 105 now-public companies and they found that on average, VCs owned 50% of leading tech companies before they went public.
However, this number can vary significantly—for example, Facebook had 17% of VC ownership while Twitter had 53% with others even reaching over 75%
Regardless, these numbers are a stark contrast to the ownership requirements of web3 accelerators. For example, Seed Club (which we'll dive deeper into later) requires that DAOs allocate just 3% of their native tokens to the accelerator.
Besides this, participating DAOs may also receive an allocation of Seed Club's own token $CLUB, a much better deal than what VCs typically offer.
---
🤝 Together with Unlock Protocol: Our go-to tool for creating NFT memberships and on-chain event ticketing!⚡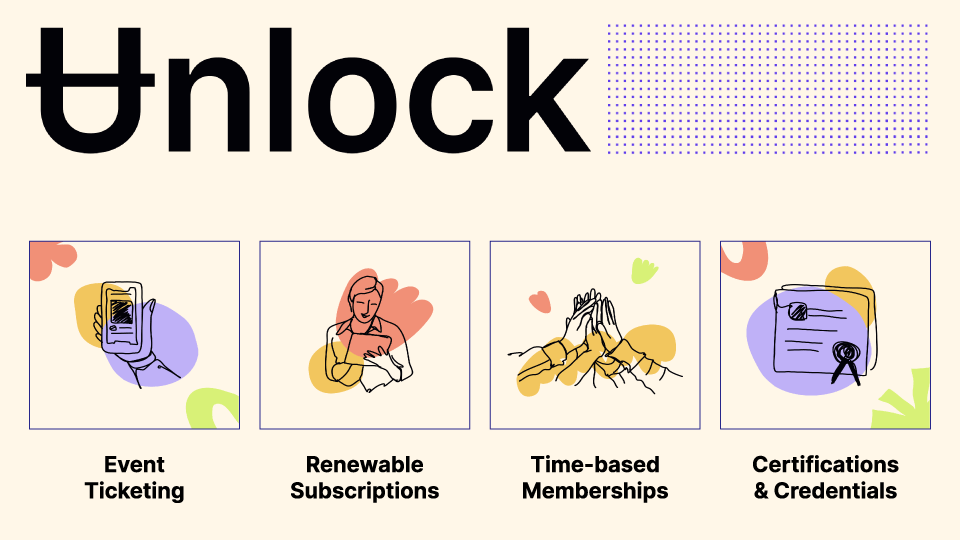 NFT memberships and on-chain ticketing are the future for creators, businesses, and builders in web3.
But implementing this nascent technology isn't without its hurdles.
Join Unlock's Discord and learn how to launch tokenized memberships, event tickets, certifications, and more to supercharge your community engagement.
By the way: Everyone in the server is super friendly so don't be afraid to ask questions!
---
Top Web3 Incubators and Accelerators
Now that you understand a bit about the scene as a whole, let's dive into specific programs that you can apply for right now.
In particular, we'll be covering:
Techstars
Mesh (ConsenSys Labs)
Outlier Ventures
Seed Club
Alliance
Let's go!
1. Techstars
Techstars is a global network of accelerators that provides support and resources to early-stage startups.
The programs typically last for three months and culminate in a Demo Day, where startups pitch their businesses to a room full of investors and other industry leaders.
Some key features of Techstars accelerator programs include:
Mentorship: Startups in the program receive guidance and support from experienced entrepreneurs, investors, and corporate partners.
Funding: Startups funding in exchange for a small equity stake in the company. Participants also have the option to redeem a convertible bond for additional funding.
Network: Techstars provides access to a global network of entrepreneurs, investors, and corporate partners, which can be valuable for startups looking to grow their businesses.
Resources: Startups receive a range of resources, including office space, legal support, and access to marketing, and PR experts.
Techstars has accelerator programs in a variety of sectors, including technology, healthcare, and social impact.
Besides hosting many general tech-centric accelerators, Techstars also has web3-specific programs, such as:
And many more.
Their programs are highly competitive, and only a small percentage of applicants are accepted each year.
2. Mesh (ConsenSys Labs)
Mesh is a venture production studio and incubator focused on building and scaling blockchain-based software products and is backed by ConsenSys Labs.
Mesh supports early-stage startups that are building on blockchain technology, with a focus on Ethereum-based projects. The company provides startups with a range of resources, including funding, mentorship, and access to its network of experts and industry partners.
ConsenSys offers a number of programs and initiatives through Mesh designed to support the development of blockchain-based software products, including:
Incubation program: This program provides startups with funding, resources, and mentorship to help them build and scale their businesses.
Tachyon accelerator: This is a three-month accelerator program that provides startups with funding, resources, and mentorship to help them grow and become successful.
ConsenSys Grants: This is a grant program that provides funding to projects that are building on Ethereum and aligned with ConsenSys' mission of building a decentralized future.
In addition to these programs, ConsenSys Labs also hosts events and workshops and runs a number of research initiatives focused on blockchain technology and its applications.
3. Outlier Ventures
Outlier Ventures is a leading accelerator and founder community that's also a top three global crypto investor.
They have been supporting web3 startups since 2014, boasting $350+ million raised by participants and access to 400 mentors and 400+ successful founders.
Their programs don't have any geographical restrictions and they accept projects across several niches, including DeFi, NFTs, and infrastructure—plus, they're fully remote!
They also provide startups with several specialized accelerator options thanks to their partner ecosystem which includes:
Polygon
Polkadot
Hedera
IPFS
Filecoin
On top of this, some of the biggest companies in the space have gone through the program as well, including Chainlink, Cosmos, and Brave.
The 3-month programs include access to support across all aspects of web3 companies, such as token model development and legal guidance.
Now, to get into their programs startups will need to give OV 6% equity and 6% of future token supply (depending on the program's criteria). Participants will also have the option to accept formal investment offers or an interest-free repayable loan depending on their performance.
4. Seed Club
Seed Club is a network for DAO builders and operators with the goal of making community-owned networks some of the most powerful organizations in the world.
Seed Club hosts what they call an "Internet-Native Accelerator", which connects DAO builders with innovative thinkers and operators in the web3 space through strategic partners and successful alumni.
To be eligible for the accelerator, projects must be internet-native organizations (aka DAOs, guilds, etc.) that use tokens to incentivize people to contribute to a shared mission, and they must align with the idea that community ownership is a fundamental value proposition of web3.
The accelerator program runs for 12 weeks and helps participants refine their plans and prepare for capital and community formation milestones.
Over the 12 weeks, you can expect:
Lectures & Workshops
Accountability Squads
Collaborator Connections
Network Building & Visibility
Dedicated Work Sprints
It then culminates with a Demo Day event, where participants can present their projects to over 1,000 prospective contributors and community members.
So far, Seed Club has hosted four cohorts with prominent DAOs, such as Krause House and Boys Club, having completed the accelerator.
5. Alliance
Alliance has been helping top web3 founders start and grow companies since early 2020.
Their accelerator is an intense 3-month program that connects builders with leading web3 experts, such as Sandeep Nailwal, Polygon's COO.
Other notable mentors include:
Anatoly Yakovenko, the Founder and CEO of Solana
Stani Kulechov, the Founder and CEO of AAVE
And Daniel Robinson, Head of Research at Paradigm
If you're accepted into the free accelerator program, you'll be exposed to three main activities:
Educational sessions on different aspects of building in web3, such as token economics (late-stage teams) or developing product-market fit (early-stage teams).
1:1 mentorship sessions with Alliance's partners and network
Weekly group mentorship sessions where founders work together to solve their roadblocks
The program then culminates in a Demo Day which participants begin preparing for in week six of the program. On the day, startups have the opportunity to present their accomplishments (or finished products) to Alliance's network.
Like Outlier Ventures, Alliance's programs are entirely remote with teams expected to dedicate at least 10 hours per week to sessions and mentorship.
Successful participants will also have the option to secure a $250k investment from the company with different conditions depending on whether they're an early or late-stage startup.
---
SOCIALS
Meme of the Week
---
A Helping Hand Never Hurt Anyone
Accelerators and incubators are an excellent way to fast-track your startup's growth.
They help you refine your products, build your network, and can even act as a source of much-needed funding during your early days. And in web3, some programs don't even ask for equity in your company.
So don't be afraid to apply because, as Matt Espinoza said, they can be life-changing!
In the meantime, though, if you want to understand which businesses, business models, and tactics are winning in web3, PRO is the #1 resource for you.
Each week we break down a business, business model, or protocol by diving into on-chain data to uncover the truth behind what's really happening in web3. 🥇
So if you want to confidently build in web3 and stay at the forefront of the space, join the hundreds of other DOers who've already gone PRO.
P.S. Substack might need your email before you can go PRO!
Until next time, frens! ✌️
---
ABOUT THE AUTHOR
Myles O'Bery
Content creator and crypto connoisseur at Web3 Academy
Find him: Twitter
---
FOR THE DOERS
Take Action & Level Up
LEARN
Take our FREE Web3 Rabbit Hole Course to get up-to-speed on the foundational components of Web3 so you can confidently build, work, or use the fastest growing technology in history.
JOIN
Get the #1 web3 resource for builders, investors, and creators: Web3 Academy PRO!