Happy Mergemas. Starbucks & Google Go Web3
Gm DOers!
This is the Weekly Rollup. The friend who makes sure you never skip a beat in web3.
Let's begin by wishing you a Happy Mergemas! Because we merged, finally! 🥳
Apart from breaking down the merge today, we will cover some exciting news, including:
☕ Starbucks launching NFT Loyalty Program
☁️ Google (Cloud) Getting Into Web3
🚗 Ford making metaverse moves
📺 An NFT market marketplace on TV!?
🚀 NFT of the Month
And so much more…
Btw… You might've received the blockchain trilemma article twice to your inbox yesterday… That was a mistake. Our writers clearly think that the Blockchain Trilemma is super important. 😁
Wait 🚥 Not into reading? 📖
---
The Ethereum Merge
Congrats frens, we have merged successfully on September 15th. 🎉
Merge TLDR:
☘️ Ethereum has lowered its environmental impact by 99.99% because the miners are no longer needed to sustain the network. Instead of computers that require a massive amount of energy, people can now stake their ETH and secure the network basically from any basic device (smartphone/laptop/PC).
📉 Ethereum is on track to become the first deflationary asset in the world. Each year, the Ethereum supply is predicted to decrease, thanks to the fact that there's more ETH being burnt vs being issued.
You can track the developments of the supply on ultrasound.money.
🍴 There is a fork happening. Basically, there's another duplicate blockchain that has been created (running on proof of work consensus). What this means for holders is that their assets will be duplicated. If you're holding your ETH in a self custodial wallet, like Ledger, you're going to need to claim the tokens. However, if your ETH is sitting on the big exchanges, they will simply give you the duplicated tokens to your wallet. No need to claim anything.
🚨 STAY CAUTIOUS – Due to the fork, there will be lots of scammers out there sending you airdrops and promising claims. If you access the wrong websites, you will be robbed. Triple check your sources and stay safe.
Now that you're caught up, reply to this email with '🐼' to celebrate the merge! If you have a question, insert it after the panda.
Fun fact – the panda is the unofficial emoji of the merge.
Kyle has written a thorough article regarding why the Ethereum Merge is important for Web3.
Web3 News & Highlights
Starbucks announced the launch of Odyssey, a loyalty program using NFTs. Although we're not big fans of their coffee, we are certainly fans of this move. 😍
Basically, Starbucks customers will be able to earn digital stamps (NFTs) by completing quests . They are gamifying the process so the user won't know that they're interacting with a blockchain or NFT. THAT'S WHAT WE WANT!
They will launch on Polygon. Why? Polygon is a green blockchain (it's proof of stake), just like Ethereum now. Huge win for the environment and web3 adoption.
By completing different quests and collecting digital stamps, Starbucks customers can unlock virtual experiences, merch, coffee making/tasting classes, and even trips to Costa Rica to learn about coffee making.
A super cool approach by Starbucks, who will be launching this campaign later this year in the US only. We can't wait for this to be accessible around the world. Meanwhile, Americans can get on the waitlist here.
Fun fact – This Starbucks news comes out 2 weeks after our tweet.
Google Cloud has started to run validator nodes for the Ronin Network. Basically, Google is securing the Ronin Network, upon which Axie Infinty is built. Google's entry to web3 is not going to be a big splash like Starbucks. Instead we can expect to see them spread their influence and experimentation across their numerous sub-brands and products. Google previously announced that they do not want to build web3 user applications but rather focus on infrastructure and developer tools. This is a start and it's exciting.
This announcement was made a few days after we wrote an article about how web3 can disrupt Google.
Seems like people from Netflix and Google are following Web3 Academy. 🤷 Join them and give us a follow on Twitter 🕊️
Coinbase just announced the release of a powerful tool for the crypto movement – you can see the sentiment of US senators towards crypto and web3 straight in the Coinbase app.
Coinbase has invested tremendous resources in lobbyists and lawyers to ensure that laws are created in favor of crypto and the movement for self-sovereignty. This means that they have insights on most of the senators (based on how they vote) regarding their sentiments towards crypto.
Now, they're making their knowledge available for the public, aka their 103M users.
Kudos Coinbase 👏
NFT Innovation & Utility
Ford is preparing to adopt the metaverse with virtual automobiles and NFTs. Ford has filed for 19 metaverse trademark applications covering its car brands including Mustang, Bronco, Lincoln, Explorer and F-150 Lightning, among others.
CloneX has updated the art of one of their NFTs to match Lebron James.
For context, CloneX is owned by RTFKT, who's owned by Nike, who sponsors Lebron… Through this, the CloneX #7968 NFT (bought by RTFKT for 42.069 ETH 7 months ago) has been updated to match Lebron's beard & the CHOSEN 1 CRWN (One of Lebron's Tattoos).
Lebron has also filed trademarks for some of his brands, intended to create virtual basketball courts and virtual footwear & clothing.
We expect more Nike athletes to join Web3. 👀
Web3 Launches
LG Launches new NFT marketplace LG Art Lab allowing users to buy and sell NFTs directly from their TV. This is a first step towards a new era of at home art. Within the next decade we will see a huge explosion of at home screens meant to display art (NFTs).
Thirdweb announces the implementation of recurring payments for SaaS products. You can now set up a recurring payment for your dApp using Thirdweb and Stripe. Subscribers use their wallet to login and then pay with FIAT through Stripe.
Thirdweb is one of the best platforms to use for smart contracts if you're launching an NFT collection. We're using it right now and it's seamless. (this is not a paid ad, just our thoughts.)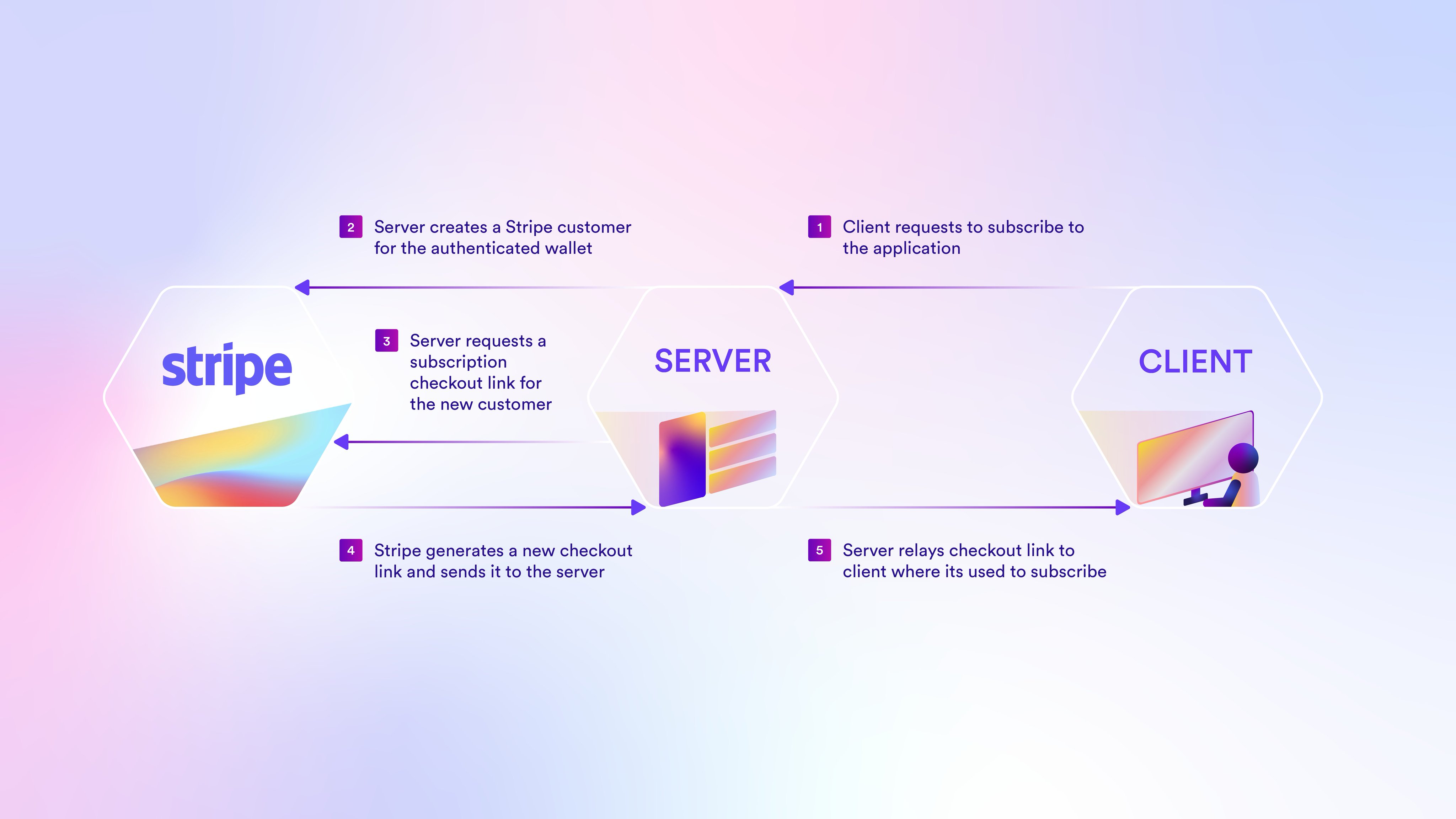 Linux launches a foundation to support the development of open source wallets. Its primary mission will be to develop a secure open-source engine that anybody can use to build an interoperable digital wallet. It's being supported by Accenture, Okta, Ping Identity, CVS Health and the OpenID Foundation.
NFT of the Month
Our NFT of the month is DigiDaigaku. And not just because this is the first NFT that Steve Aoki made money on. 😂
TLDR:
2022 NFT collection on Ethereum
Free stealth mint on Aug 9. Floor was as high as 12e this week.
7th most volume traded NFT over last month
The project is by Limit Break which announced a $200M raise in late August and was founded by Gabriel Leydon and Halbert Nakagawa in August 2021. Nakagawa and Leydon are known for founding Machine Zone (web2 gaming company) with its splashy advertising featuring celebrities like Arnold Schwarzenneger, Mariah Carey, and Kate Upton, and its #1 top grossing titles including Game of War, Mobile Strike, and Final Fantasy XV: A New Empire.
With its DigiDaigaku launch, Limit Break plans to introduce a new blockchain gaming model called "Free-to-Own" that will replace both the "Play-to-Earn" and "Free-to-Play". The team has designed a new standard called AdventureERC721 to extend traditional NFT functionality with gameplay functionality.
An adventure is represented as a smart contract, and it contains the rules that govern how a game can manipulate the NFTs that have opted in to play (collectors may decide not to opt-in). An approved adventure has the permission to transfer, burn, stake and unstake the tokens of a player that has opted into it. Tokens can be staked into Quests. Based on the gameplay mechanics of an adventure, being in a quest can have the ability to lock transfers of a token.
Leydon and the Digidaigaku team are also building community in a powerful yet simple way. Their discord only has 2 channels: General chat and Verified digi chat. Within their discord users can earn "digi points" that reward discord engagement. And the only way to get digi points is by making memes.
🚀 Action Steps For Web3 DOers 🚀
👉 Reply to this email with '🐼' to celebrate the merge 🥳
👉 Join the people from Netflix & Google in following Web3 Academy on Twitter
👉 Refer back to Kyle's article about why the Ethereum merge is important for Web
---