Microsoft, Google and PayPal Silently Invest In Web3… Big Time
Gm DOers!
Welcome back to our Weekly Rollup, the place where we help you stay caught up with the abundance of market news circulating around Web3.
Today, let's start by highlighting the word of the week: PRESSURE. Because we feel it, coming from authorities and regulators.
It appears like regulators want to really impose their authority, although we just had a very positive conversation with two lawyers (Lisa and Adam) on the state of web3 and crypto regulation.
Anyways, let's get into today's Rollup:
Tornado Cash Developer Arrested in The Netherlands… For writing code 🤯
Big tech is silently starting to invest in Web3.. BIG TIME 🚀
The Great NFT Royalty Debate 🤔
More Ethereum FUD.. This time with Coinbase 😨
NFT of the Month – Launched an NFT review platform 🔥
Wait 🚥 Not into reading? 📖
---
Do you want to participate in a DAO?
Then joining our Discord is a good start to partake in Web3 Academy DAO 🚀
---
Web3 News & Highlights
A developer behind Tornado Cash has been arrested! You read that right. A developer has been arrested for writing a piece of open source code which aimed to serve a public good. This cannot stand. Writing code is the equivalent to freedom of speech. Approximately 37% of the $600M in transactions that have been made on Tornado Cash are stolen crypto and fraud. Ok that's definitely not good. But OFAC's blacklisting of an Ethereum smart contract stands to compromise innocent users' privacy while doing little to stop bad actors. .
Btw, we've explained the Tornado Cash incident thoroughly in our previous Rollup. Check it out.
More regulatory FUD coming from Canada, where regulators have put a limit of $30k/year on the amount of crypto you can buy. This limit doesn't apply to Bitcoin, Ethereum, Litecoin and Bitcoin Cash.
This comes as a surprise because we just had a positive talk with Adam Garetson, a Canadian lawyer who said that regulators are open to help the industry grow. Their actions suggest otherwise.
Over the last 9 months, 40 of the top 100 public companies have invested ~$6b into web3 companies. Probably nothing. Google (Alphabet) led the way in total investing ~$1.5b into blockchain companies. Samsung made the most investments with 13!Many of the companies on this list are banks who publicly oppose crypto meanwhile here they are quietly investing billions into the future of web3. If you're reading this you're definitely GMI.
Buenos Aires, the capital of Argentina, will run Ethereum nodes starting 2023, to take advantage of the good yield provided by securing the blockchain.
In our latest deep dive, we talk about the internet bond and Why The Ethereum Merge is Important For Web3. Check that out for more context to this news!
Creator Royalties Are Not Enforceable in a Smart Contract. Wait! What?
NFT royalties are not enforceable on-chain! What this essentially means is that you cannot force a buyer to pay royalties to the creator of the collection. The reason why we are paying royalties right now is because Opensea, Magic Eden and most other marketplaces are honoring that deal.
Basically, the 10% or 5% royalties that you pay are going through a centralized party, into the pocket of the creator.
I know, it's crazy.
We just learned about this and it blew our minds! Are you the same? Reply to this email with Yes or NO, to let us know if you already knew about this..
So, if you've been on crypto twitter during the past week, you couldn't have missed the great debate of whether or not we should pay royalties to creators. Our view is that creator royalties are a core principle of web3 which aims to provide more revenue to original creators like musicians and artists who often get just a sliver of the profit they create.
But what caused this debate?
Sudoswap! A new NFT marketplace that doesn't have royalties and has a 0.5% fee has gotten a ton of traction. It did ~$2m in sales yesterday alone (~14% of the daily market share vs OpenSea), while also adding over 10k users and traded over 60k NFTs on its platform in just 2 months.
This raised a lot of eyebrows and people started to realize that royalties aren't actually built into the smart contract (something that's apparently impossible to do).
In this week's rollup, we cover the opinions of the biggest NFT players in the space like Beeple and Zeneca. Watch here and start at ~16 minutes.
Nevertheless, the bottom line is that creators should make people want to pay royalties by providing real value and utility to their community..
Also, they shouldn't rely solely on royalties to make money but instead find alternative sources of revenue. We'll go deeper into this in the podcast with Zeneca next week. Stay tuned 👀
---
🧬 Community Updates 🧬
Welcome to the 54 new members that joined our community last week
Join our New Members Meet & Greet – Every Wednesday with rotating times between 12p ET and 6p ET in order to accommodate all timezones.
Next week we're planning a session about best practices for your Marketing Roadmap for a Token Launch
The Gratitude channel makes us smile everyday. It's so important that we build web3 with a focus on positivity, empathy and appreciation for the planet and each other. On that note Happy Bday to a few of our community members Moms – JayBird, Rezzy, DrWho
The Writers Playground is having a vibrant discussion around the importance of understanding your customer persona. Shout out to 19charles54 for reminding us all that "Many people come to this space for many reasons, knowing our audience is paramount."
---
NFT Innovation
Crypto Punks will receive BAYC-esque licensing rights. This means that the community of holders will be able to commercialize their Punk as they see fit, but won't be allowed to be used for unlawful purposes or for hate speech (decided upon by Yuga Labs). Now, this sounds very much like web2 where a centralized entity decides what's right and wrong. However, you have to keep in mind that we are super early and we are writing the rules for NFT IP rights everyday right now. The NFT space will look tremendously different in a few years time.
Pudgy Penguins have announced their release of Pudgy Toys Lineup. This is a line of toys, representing the NFT characters, licensed directly from the community. This is an instance where IP rights allow web2 and web3 to co-exist. This is exciting stuff!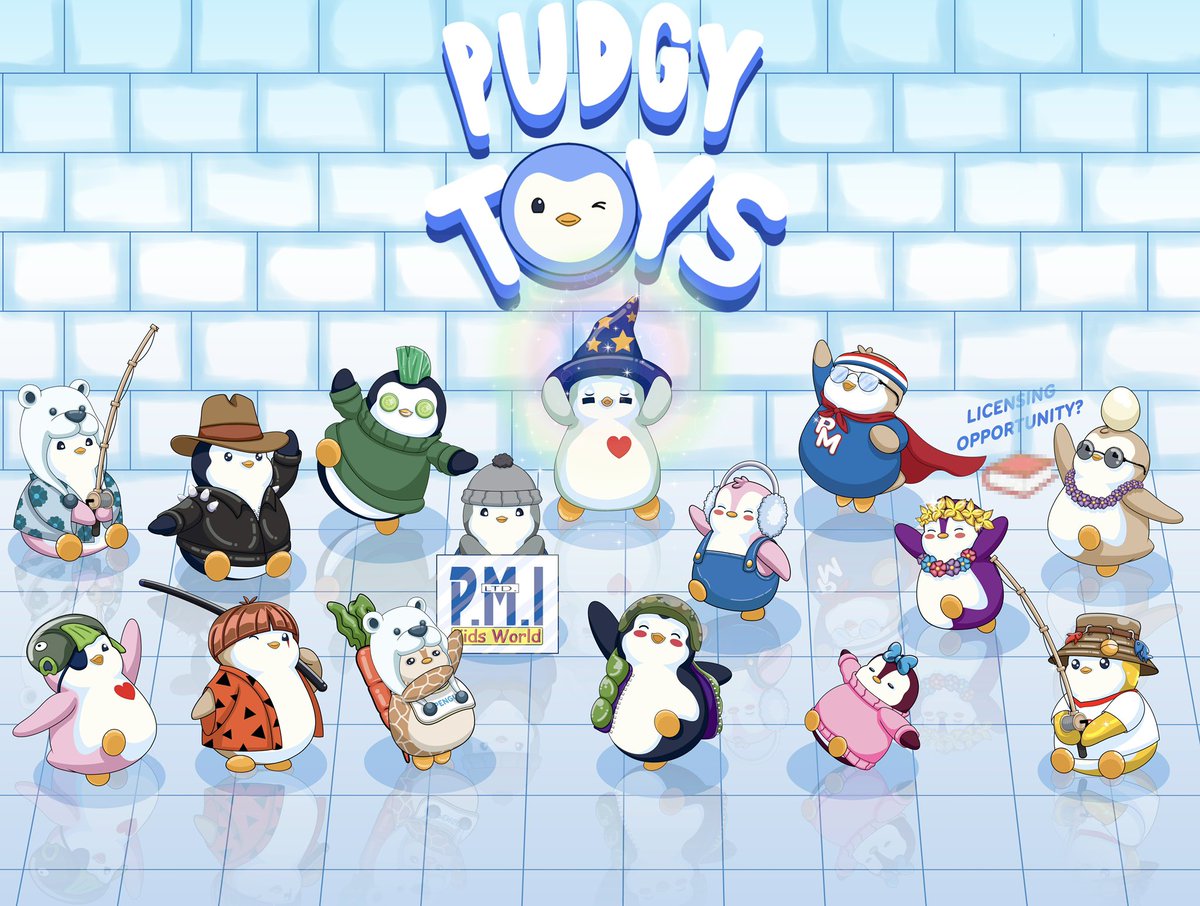 Lakoz.eth becomes the ambassador for BarrelX. BarrelX is a prime example of how NFTs can be implemented in a regular business. They are selling NFTs which represent a barrel of whisky. Want to claim a bottle of whiskey? Simply burn your NFT and you can get a bottle of your whiskey.. The longer you hold your NFT, the more valuable the whisky becomes. Not only are these fun whiskey drinkers there's something much more exciting happening here. Could NFTs solve supply chain issues as businesses are able to predict inventory? They know how many barrels of whisky they have to produce before actually beginning the process.
This is interesting to cover, since they are essentially solving supply chain issues. They now know how many barrels of whisky they have to produce before actually beginning the process.
Web3 Launches
Unstoppable Domains is releasing a new mobile application where you can:
Buy, mint, backup, and manage your domains on the go.
Build a profile card to share your digital identity on social media and in real life (like a business card)
Log in to 180+ apps, metaverses, and games that have integrated Login with Unstoppable and hundreds of other WalletConnect compatible apps.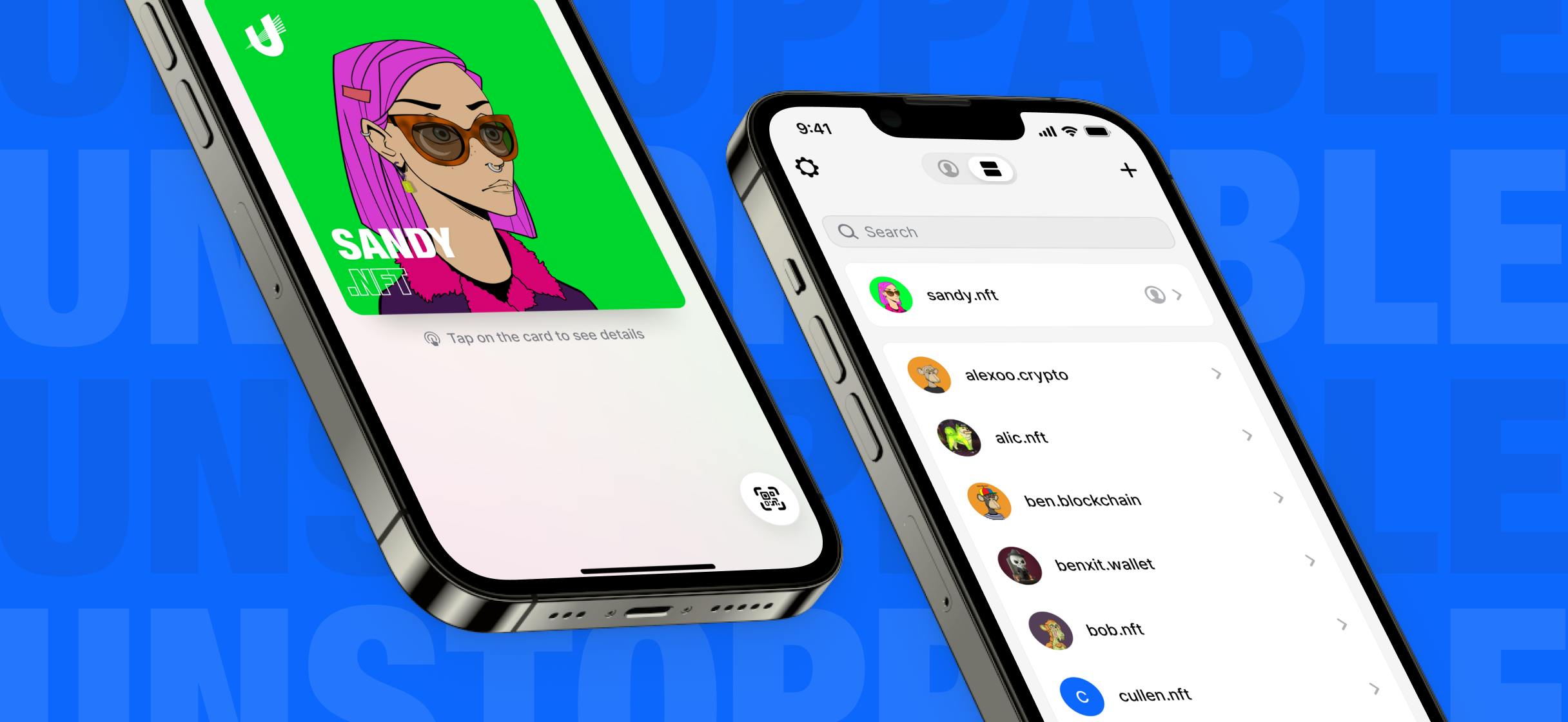 NFT burning is launching on Phantom across all devices, enabling users to safely remove spam and clean up your Collectibles tab, all from right inside the wallet. As an added bonus, when you burn those unwanted NFTs, you even make some SOL in the process. High five Phantom, this makes us feel warm and fuzzy.
Coinbase Wallet enables you to bridge assets between Ethereum and Polygon directly in the browser extension to eliminate unnecessary steps and dapp connections. Good progress for UX in Web3!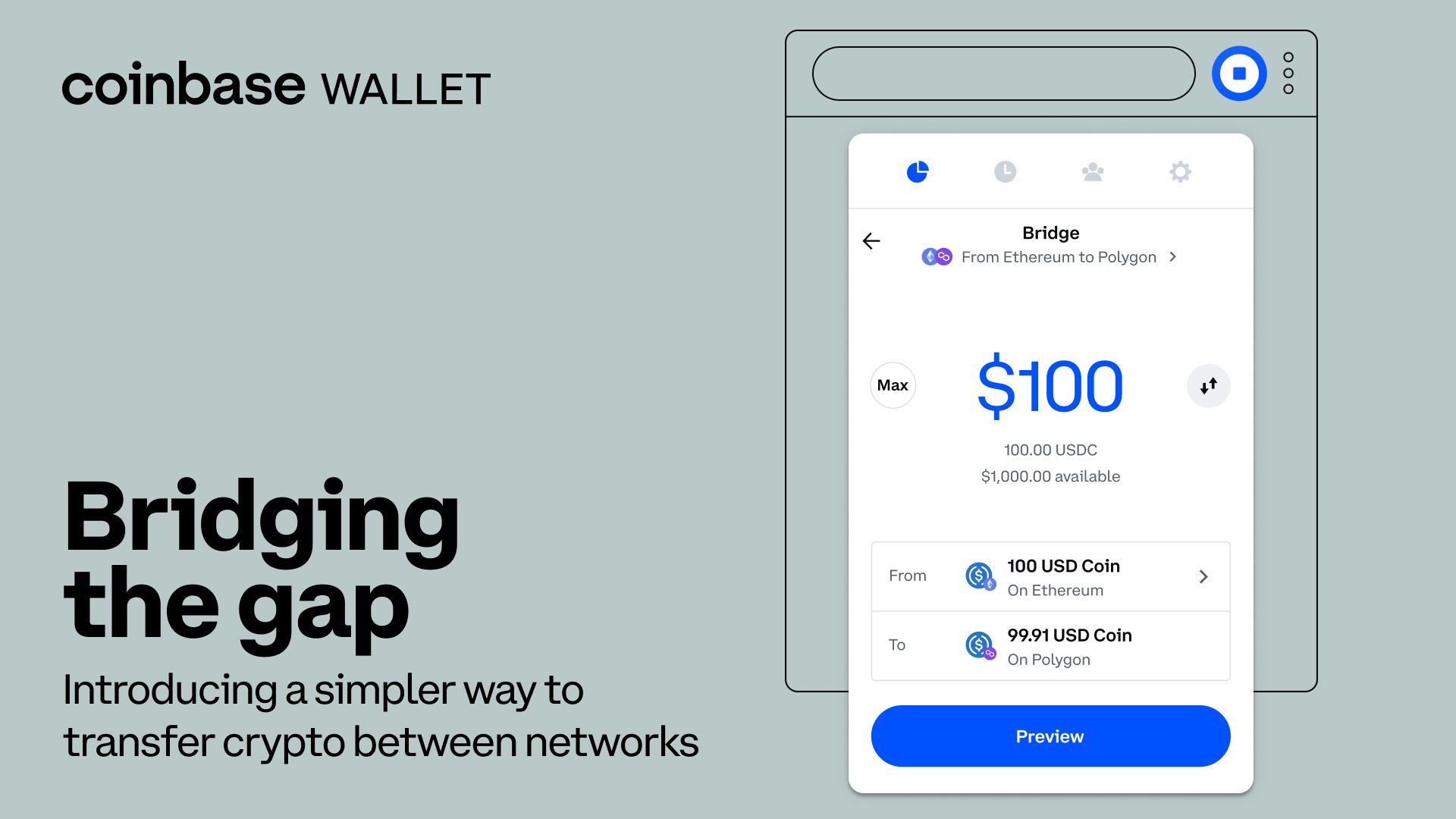 As a precaution, Coinbase will pause Ethereum transactions on the day of the merge. No FUD, all good! Just be careful of scams… There will be a lot of phishing attempts towards you. Remember: Don't click any links and just do nothing!
If you want a summary of the merge, go back and read our latest deep dive 'Top 3 Reasons Why The Ethereum Merge is Important For Web3'
🔥 Web3 Academy DAO Updates 🔥
A partnership between Web3 Academy & Lens Protocol has been confirmed! As part of this partnership the Web3 Academy DAO Diversity & Inclusion team will be looking to launch an NFT fundraising campaign on Lens Protocol.
The DAO applied to the Seed Club Accelerator program. If any of our readers/listeners have $SEED tokens please vote for us!
Lots of work behind the scenes on setting up DAO Operations. If anyone has experience with dao operations, governance, tokenomics, internal communications please reach out. We need your help with our founding team.
The 1s & 2s
Rumors swirled about a Optimism hack, tanking in token price 11% in the first few minutes. In reality, Optimism just transferred funds to another, more secure wallet. It was all a misunderstanding.
There's some regulatory FUD and uncertainty regarding US based companies that are validators in the Ethereum ecosystem. Apparently, 66% of the beacon chain validators are based in the US and would have to adhere to OFAC regulations (not yet, though). These companies include Coinbase, Kraken and Lido Finance.
The question that arises from this is tied to the Tornado Cash incident. What if the authorities force these validators to block transactions interacting with certain protocols (like Tornado Cash for instance which is still functional).
To which, Brian Armstrong (Coinbase CEO) answered…
The key takeaway from this is that this story is far from over. Coinbase is a public company backed by some of the biggest companies and banks in the world. If this hypothetical happens then there will be legal challenges. Remember that regulators often start new regulations really drastically at first. If they want to settle for $10M, they will ask for $1B first. It's just how progress works.
Hot Takes & Funny Tweets
Just like us, Alexander42.eth is bearish on NFT projects (most without utility and designed to be used for speculation) and bullish on web3 businesses, aka NFT projects building a real business that solves a real problem and provides value to its community.
Integrating NFTs into a business is the way to go. Creating an NFT project to make money isn't!
If you want Steve Aoki to stop buying your NFT, insert this code 👇
I thought Web3 was permissionless? Well, not for Steve Aoki.
---
NFT Of The Month
The NFT of the month goes out to HUG. 🥳
Founded by Randi Zuckerberg, Hug is Web3's favorite community of creators & curators!
They are supporting diversity with their Creator Accelerator Programs which have the best names:
groupHUG – A growth accelerator for post-mint NFT projects who have found product-community fit.
hedgeHUG – A hands-on advisory program for pre-mint NFT projects with an innovative business idea.
airHUG – A sponsored artist-in-residence program for up-and-coming artists of any medium.
The main reason we picked Hug for NFT of the month is because of their recent launch of The HugNFT Review Platform which is a community review platform that helps you discover hug-worthy NFT projects in a thoughtfully curated way. We love it!! It's so awesome and most importantly it will help millions of new users choose their first NFT and greatly reduce scams.
---
🚀 Action Steps For Web3 DOers 🚀
👉 Reply to this email with Yes or NO, to let us know if you knew about royalties not being enforceable on-chain before this week.
👉 Attend our New Members Meet & Greet next Wednesday at 6p ET and make some new web3 frens.
👉 Take our FREE Web3 Rabbit Hole Course to get up-to-speed on the foundational components of Web3 so you can confidently build, work, or use the fastest growing technology in history
---